THE COMPANY
ALUREX
WE INSIST ON QUALITY
AND DURABILITY
Since 1978 ALUREX is active in the field of special constructions made of anodized aluminιum. With vast experience and modern mechanical infrastructure, it produces products of high aesthetics and durability, specially designed and processed for all weather conditions.
The specialized treatment of anodized aluminum highlights the exceptional durability of its products, but also the special flexibility in "Special Constructions" for each space and each customer.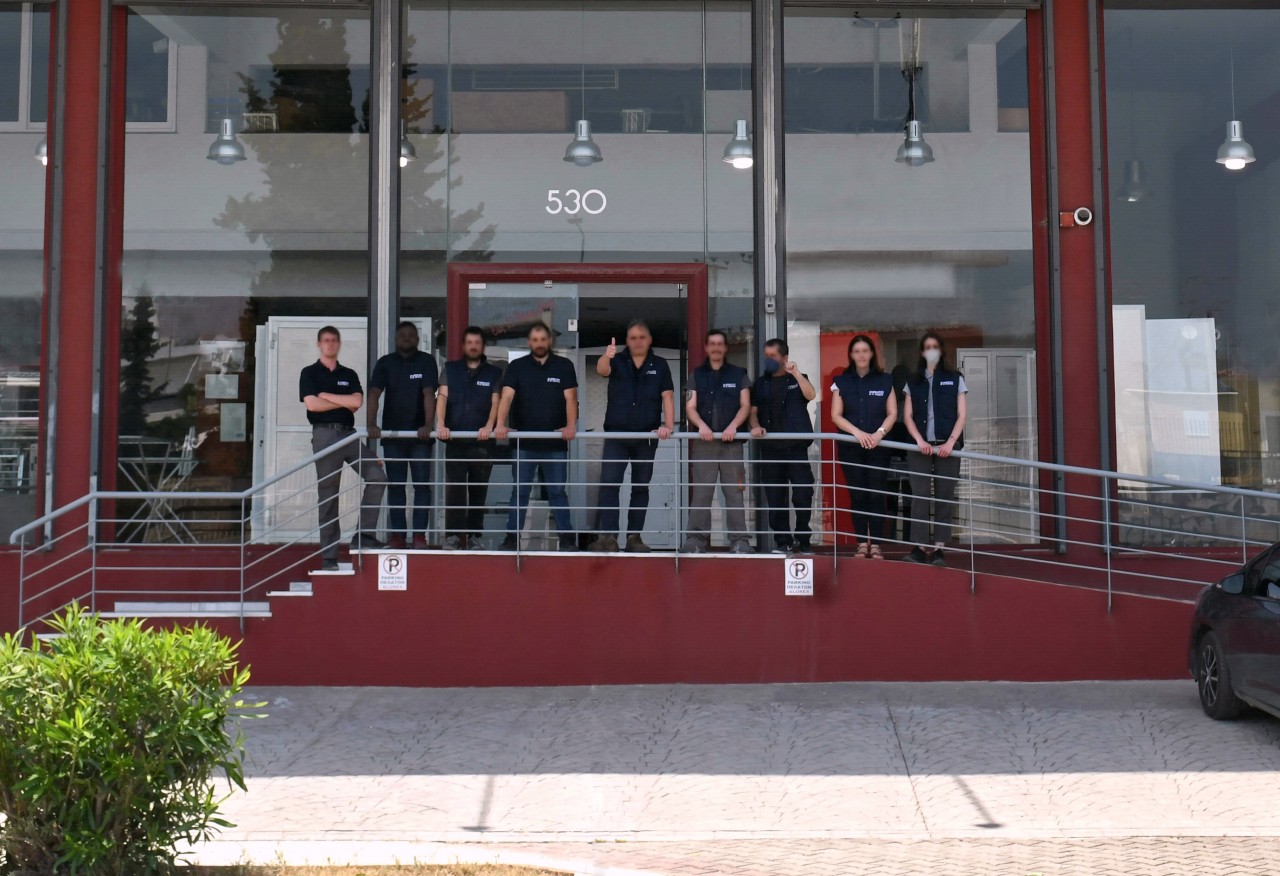 40 years of innovation in aluminium constructions
ALUREX was founded in 1970 by Theod. Pappa and was located at 24 Fanarioton Street in Lycabettus. For thirty-nine years, the first exhibition of the company operated at 11 Armatolon and Klefton Street in Lycabettus until 2009 where it was relocated to Agia Paraskevi.
Today you can find us in our new high profile store on Leoforos Mesogeiwn Avenue, in Agia Paraskevi.
For a number of years, our company was creating products for the wholesale market with customers such as Diamantis Bros, Houtopoulos, Akron-Ilion-Krystal, MINION etc.
The Silver Medal Diploma, from World Progress and Culture Organization, was awarded to its founder, Theodoros Pappas in 1980, for his patents.
Some of them are the railing rack and the floor exercise bike.
All our products are made
in ALUREX factory
In our factory facilities in Glyka Nera, ALUREX dynamically follows the markets' needs with new equipment and specialized workforce. All items are manufactured by ALUREX factory with the best specifications and certifications.
ALUREX is constantly informed about the latest market trends and as a result it manufactures
innovative products as well as exclusive structures upon request. This enables hotel owners to offer their clients high quality services. Our company the last 5 years has taken part in major exhibitions in Greece (XENIA, HO.RE.CA.) and abroad (EQUIP PARIS 2018).